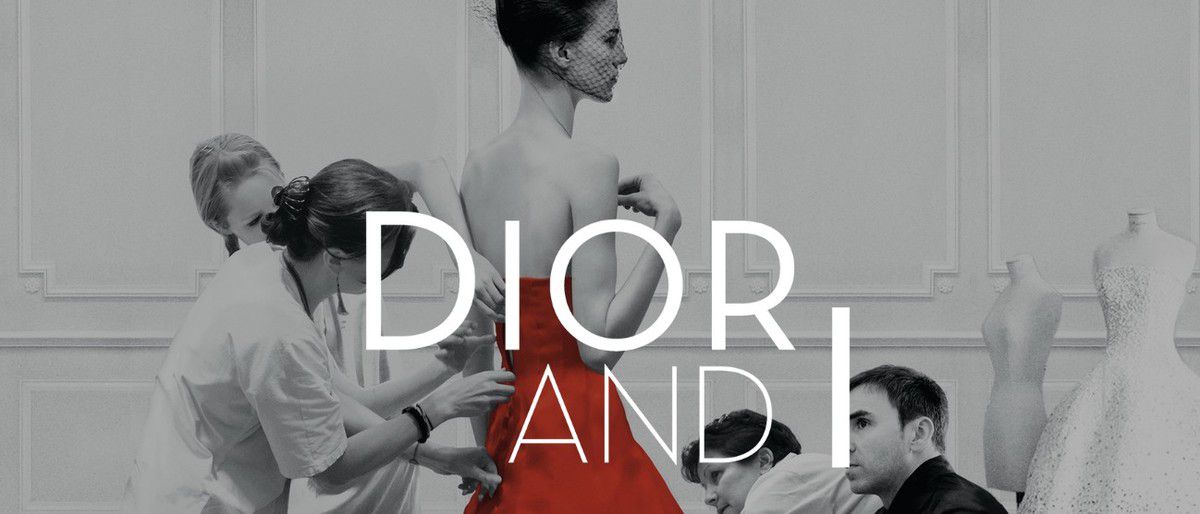 About two weeks ago I had the opportunity to see the movie Dior And I at a private event held in the Crosby Street Hotel in Soho, organised by Dior. I had been wanting to see the documentary from the moment I knew it was going to happen, and I must say I wasn't disappointed at all!
The movie, directed by Frédéric Tchen, shows the process of creation of the first collection of Raf Simons for Dior, which not only happened to be the haute couture collection, but also had to be done in eight weeks. Which naturally involves a HUGE pressure! The movie not only shows the creative process of such a talented designer as Raf Simons, but it also provides a comprehensive snapshot of the magic that happens in haute couture atéliers, from staying true to the essence of the maison while providing a fresh collection, to the interactions between creative director and seamstresses working in producing the garments.
This last part is probably what I loved the most about the movie. We all know Raf Simons is a creative genius, but in order to make each and every one of his designs come to life he is supported by a team of amazingly talented artisans. Especially in haute couture, each garment is a piece of art that requires hours of intensive and delicate artisanship, which can only be accomplished by the best of the best. In the end, fashion is a form of art, and that is something this movie is not afraid to highlight.
So if you still don't have plans for the weekend, I seriously recommend you go see this movie. It is absolutely beautiful and mindblowing. And if you feel like wanting to make one of those flower-covered walls for my apartment, I would love you forever!
Love,


PS. Special thanks to Paula Mendoza and Ariel (from Dior) for making this post happen :) I love you guys!